Venezuelan Information Minister Jorge Rodríguez tests positive for covid-19 | Society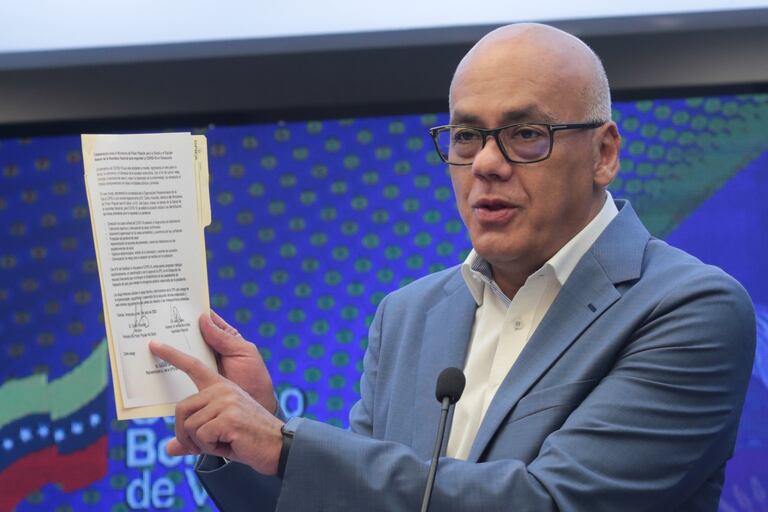 A new senior official of the Government of Nicolás Maduro has contracted covid-19. Information Minister Jorge Rodríguez, who regularly gives daily reports on the evolution of the pandemic in the country, announced this Wednesday that he was diagnosed with coronavirus. "Even though I am in good general condition, I must comply with the isolation and necessary care in order to overcome the viral picture," he wrote on his Twitter account.
Rodríguez, one of Maduro's main political operators, joins a dozen high-ranking officials and governors who have been infected, including the number two of Chavismo and president of the National Constituent Assembly, Diosdado Cabello, and the Minister of Oil, Tareck El Aissami. Both recently announced that they had been discharged to continue recovery at home. The Chavista government has faced a significant number of infections among members of the Armed Forces, deployed in the quarantine posts of travelers and returned migrants who return through land borders and on humanitarian flights. More than a hundred soldiers have been affected, said Defense Minister Vladimir Padrino a few weeks ago. An outbreak was also registered in early July in the newsroom of the Venezuelan state television channel, in which a group of workers remained in isolation for weeks inside the facilities to continue with the channel's operation.
Five months after the first case was detected in Venezuela, the country has confirmed more than 29,000 infections and registered 247 deaths, which have already overwhelmed the battered hospitals in the South American country. The pandemic is in full expansion phase with the report of more than 1,000 cases a day, even with the low diagnostic capacity that the country has with only two authorized molecular testing laboratories.
Despite the conditions, Maduro decided this week to restart the confinement flexibility scheme throughout the country, allowing activities from various sectors such as banking agencies, hairdressers and textile industries to work. The model involves an opening week, followed by a strict quarantine. The Government has also arranged hotels, sports facilities and even entertainment venues to house the sick and also, contrary to what has been done in other countries, asymptomatic cases detected in the country